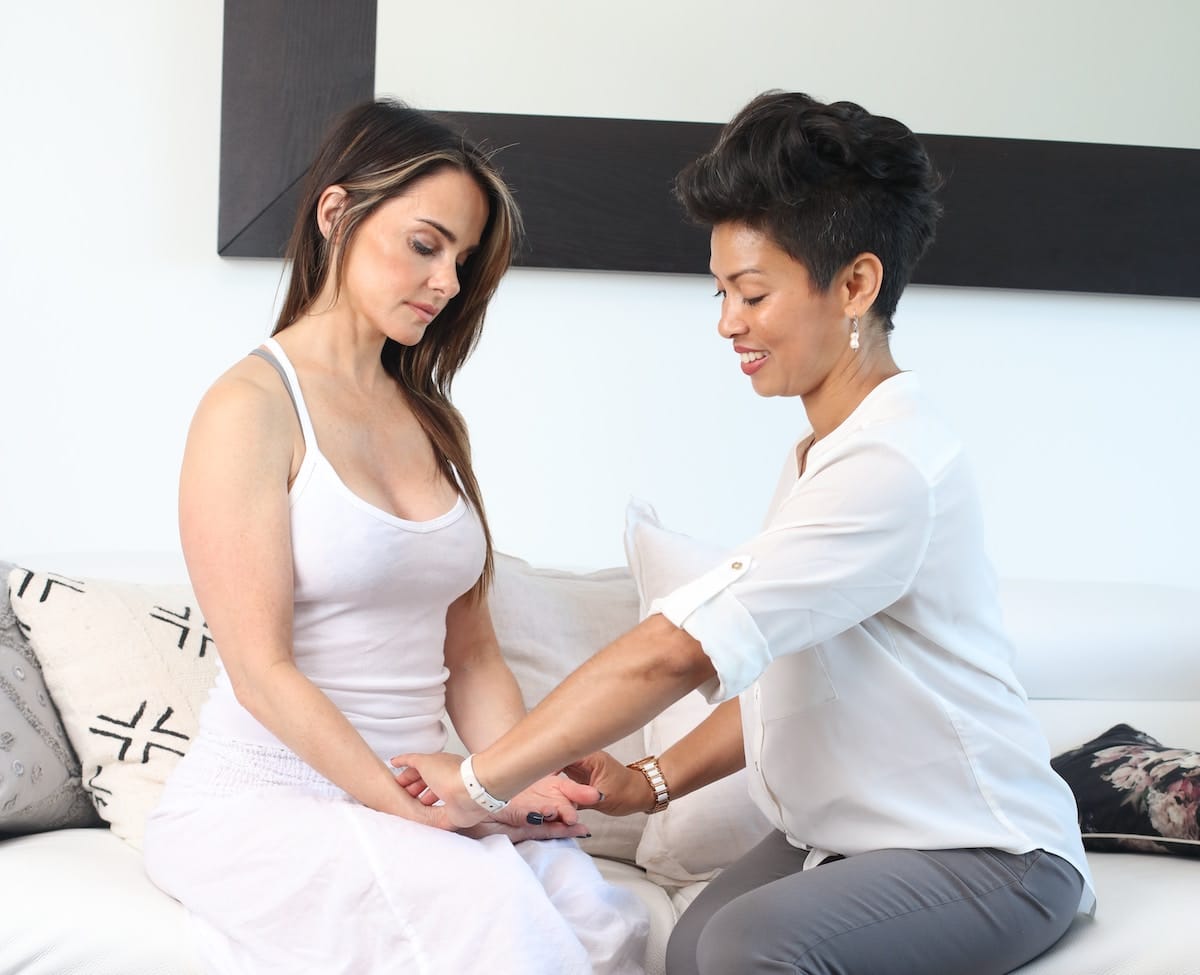 Are you stressed? Do you suffer from anxiety?
Perhaps you have bad feelings that persist, or maybe it is that nagging critical voice that doesn't seem to shut up. Or maybe the future doesn't seem as bright as it should be. Or it could be a feeling of overwhelm.
That is no way to go through life. Fortunately, with hypnosis for anxiety and stress relief, those problems can be resolved.
With techniques that help you to rewire your brain, that critic inside your head can transform into an ally – even a cheerleader. Those tight, constricted feelings can dissolve into a greater sense of peace.
Getting to the root of Anxiety
Too often the attempts to reduce stress and anxiety just treat the symptoms. You may have felt brief relief, but the negative feelings came back days or just hours later. With hypnosis and mindfulness tools, we get to the root cause of the problem – and change it.
And it not just about Tools – although we have dozens of highly effective tools we can teach you. The problem with tools is that if you are feeling highly anxious – perhaps even having a panic attack – that it is too late to use a stress-reduction tool!
Client Success Story
"Throughout life I had issues with confidence and learning new skills, and that would cause high levels of anxiety. Working with Dan, my confidence level has really increased, my level of anxiety has decreased so much that I am able to have clarity of thought. I would highly recommend any individual that is considering working with Dan on any issues. I have definitely benefited a lot, more than I thought I would initially. "
-Shva
Treating symptoms versus treating causes
The problem with talking about your problems is that each time you talk about it, it causes you to experience an unpleasant feeling, which actually conditions the negative response deeper into your neurology. That is why people can talk about an issue every week, but it doesn't get better – even after years of talking about it.
There is a better way…
With powerful changework technology, we can actually help you to reprogram your mind. Those old movies in your mind of troublesome past events, or of future bad "what-ifs" begin to subside. Once that happens, those negative thoughts begin to turn positive. You inner critic voice turns into an inner cheerleader.
Clients report that they can be in situations which used to cause them to feel anxious and instead they feel calm and peaceful. Even powerful.
The process we use allows you to literally rewire your brain. Old neural pathways that led to stress and anxiety responses will atrophy. New neural pathways of feeling peaceful, powerful, and in control will strengthen.
To learn how stress and anxiety hypnosis can work for you, call 650-417-3187 now to schedule your free Hypnosis Evaluation Session.
Once treatment has started, people report they begin to feel more positive about themselves and their life. That includes lasting changes like this:
Greater sense of peace
Increased Confidence
Moving through life in a more relaxed way
Greater enjoyment of life
More positive self-talk
More happy and positive feelings
Enjoying activities that used to make you feel anxious
More positive social interactions
Setting new goals and taking on new challenges in life
What Is The Next Step?
The next step is to make sure that I can help you. The best way to do that is to contact me to schedule a free 30-minute hypnosis evaluation session. That way, we can get to know each other and I can help make sure I can help you reduce your anxiety. We will discuss any background that may have contributed to today's issue and your goals for stress and anxiety reduction. Then we will discuss what the next best step is to help you reach your goal.
Call now at 650-417-3187 or email dan@SiliconValleyHypnosisCenter.com.
Note that most people come into my hypnotherapy clinic in San Jose, but I also work with people over video conference all over the world. My office is in West San Jose, near the borders of Cupertino, Sunnyvale, and Santa Clara. It is less than a 15 minute drive from nearby cities like Campbell, Los Gatos, Saratoga, Milpitas, Palo Alto, and Mountain View.
The first step to less stress in your life is taking action!
Call now to schedule a free evaluation session